3/27/20
We are still open!

According to Governor Wolf's guidelines our office can be open, we are still a non traffic office. We are providing counseling, vitamin pick up and mailing out orders.

We are introducing Hair Analysis to all. It is not new to us. We have done this service for our clients who have moved away and missed having their appointments.

Our office has the technology to enable us to run a test remotely via your Hair Sample on the Spectra Vision. We will run a normal test . This appointment is best suited for building your immunity and providing general wellness and support for the body.
Cut a clean hair sample from the nape of your neck or anywhere from your body. It should be 1" by 1" piece of hair.
Put the hair in a zip lock baggie or saran wrap.
Place in an envelope with your name on it and mail it to us or drop in the mail slot at the bottom of door.
After the test is completed we will have a phone consultation to go over results. We will send you the results. This will be a regular follow up office fee.
We will test for supplements and give you the recommendation which can be mailed out or picked up.
If you are experiencing severe or acute symptoms the hospital will see you. This testing is not to replace sound medical testing. This is to support you during these unprecedented times with the most advanced technology and expert advice. We have been on hours of webinars this week from top doctors to get the best information and product for our Advance Nutrition Community.

We can not stress enough the importance of a quality Vitamin C and good amount generally start slow and increase to bowel tolerance. New York hospitals are now giving Vitamin C to their patients, 3 or 4 times a day. This is a powerful antioxidant; it boosts the immunity of the white blood cells.

Zinc is an essential mineral for DNA synthesis and cell proliferation like immune cells. It helps the growth of immune cells and lowers incidence of Pneumonia. Zinc from 20 mg to 40 mg.

Vitamin D3 is definitely needed and increased to support immune health. 5000iu for adults, 1000iu for children.

We are grateful to have this lifestyle, we are grateful to you, our friends, we are all in this together. If there is any way we can support you please let us know?
We'd like to share this video with you. This is first hand information from Dr. David Price on the front lines at Presbyterian Hospital in NYC. Dr. David is my Aunt Betty's grandson. He made this for the family and has allowed us to pass on this valuable information.

Covid19 Protecting Your Family Dr. Dave Price 3/22/20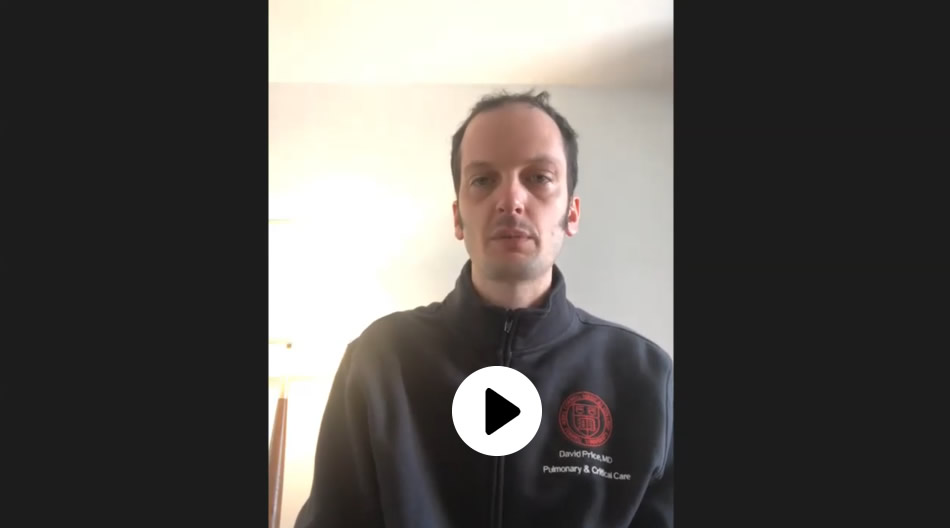 Watch Video
3/17/20
After much thought, the risk of keeping everyone safe outweigh my ability to remain open to treat with physical contact. This was a difficult decision to make, as our priority is to help our clients to be in the best health through our testing and supplements.

We will not be seeing clients for the next 2 weeks. If your appointment fell in this 2 week period, we will be calling you to reschedule.

We will be offering the following: Vitamins may be ordered by phone or mail with a credit card. Pick up packages will remain outside our office on the day you request them. We will do our best to fill your order, however, there may be delays out of our control.

We are working very hard to keep our inventory full but we are finding some companies are back-ordered so we are exchanging some products with other high quality professional products.

Nancy and I will be available for phone consultations, if you need a short consultation for products less than 15 minutes, no fee. If you would like a longer consultation we will charge $50 a half hour. We will be available regular business days, but from 10 am to 3 pm for phone calls.

We are planning to open for testing on Monday, March 30th with a normal schedule. We encourage you to follow the privative practices that the CDC has been outlining for us. Please read our last newsletter on the Immune System and what you can do to help yourselves.

Check our website for further updates as we all are navigating uncharted waters. We truly appreciate your loyal support and patronage. Look forward to seeing you soon!
We will always do our best to serve you and your family's health needs. If you find yourself with contagious symptoms like respiratory illness, fever, cough or have returned from a high-risk area within the past 2 weeks, please let us know, we can offer you a phone consultation, mail products out, or you can have someone pick them up. We have everyone's best interest at heart.
New Team Member
We are pleased to announce that we have a new team member Kristen Hendrix, a Functional Nutritionist.

Kristen pursed her passion regarding science and the mind, body and spirit connection by obtaining her bachelor's degree in 2014 from Penn State University with a dual degree in Nutritional Sciences and Bio Behavioral Health.

In 2017, she became a Registered Dietitian Nutritionist via Commission on Dietetic Registration and completed her Dietetic Internship via Marywood University. She also has a certificate of training in Obesity Interventions for Adults.

She is a reiki level 2 practitioner and believes that proper nutrition and energy is an alternative form of medicine, of which she is an eternal life-long learner. Her ultimate goal is to help individuals embrace their health journey via functional solutions. When counseling clients, she utilizes her science background and intuitive knowledge regarding client's special nutritional and wellness needs.
New Services
We will be offering Kristen's services as Functional Dietary Counseling for our clients who need help with their food and meal plan based on testing results. An introduction to Individual Functional Counseling is $50 for a half hour.

We will be introducing a new Whole Body Transformational Weight Loss Package. This will be 2 small group programs for 5 people to meet for 6 weeks. Kristen will cover the 5 pillars of health, weight loss, mindful eating & emotional eating. Spring is the perfect time to get your body, mind and spirit ready for new beginnings.

Group One - Weekly classes start Wednesday, April 1st @ 6:00pm
Group Two - Weekly classes start Saturday, April 4th @ 11:00am

First class session is complimentary. The fee for the Package is $200.
Since this is a small group, please sign up as soon as possible.
COVID 19 - KEEP CALM AND PROMOTE
THE WISDOM OF YOUR BODY
"An ounce of prevention is worth a pound of cure"
These are the wisdoms we should be putting into place Now!

The CORONAVIRUS has been in our Spectra Vision viral test for years. It is a respiratory virus. If you take additional care of yourself it will have little impact on your health.

Coronavirus vitamin solution by Natural Health 365 suggests and the Orthomolecular Medicine News suggest the following:

Vitamin C 3000 mg for Adults in divided doses. Vitamin C can be taken depending on bowel tolerance (if bowels become to loose - cut back). Increase levels if you come down with the virus. It is important to remember to treat respiratory infections with large amounts of vitamin C.

Vitamin D3 start with 5,000 iu daily. If you come down with the virus increase levels to 10,000.

Zinc 20 mg daily

Selenium 100 mcg

Magnesium 400 mg (if needed to keep bowels moving.)

PRO C Ascorbate Powder by Nutritional Specialties has zinc and selenium in it. This product can be put into children's juice. Easy to use! (Zinc, Selenium, Magnesium are in this product)

We will offer the above listed products 20% off for 3 or more. Must buy 3. You can phone in your orders and we will have them ready! This is for the month of March.

Also Mucolytic drainage, Immune Enhancement, Viral Immune or Viru Chord. Flu tone for support.

Remember in Chinese Medicine that the large intestine meridian connects to the lung. Keeping your gut healthy is really CRUCIAL. Use probiotics daily. Fiber in your food or supplement and oil to lubricate the pipes. Avoid dairy, white flour, sugar and red meat. All create mucous. Eat organic, non GMO!

Drink extra water keep your mouth lubricated so the virus doesn't adhere to the mucous membranes. We have additional dietary recommendations in the office for you!

Another way to strengthen your immune system is "The 3 S's" - Sleep, Sugar and Stress. Get enough Sleep, avoid Sugar and minimize your Stress.

Take good care of yourself and you won't be a good host to viruses!
Enjoy a Healthy and Happy Spring!
Patricia, Nancy, Theresa, Lisa and Kristen