BioEnergetic Testing
The wave of the future! What is it? Technology that bridges the gap between science and complimentary medicine. It unites ancient wisdom and practices with modern technology. Bio-energetic testing, relatively new in this country, is certainly a technological breakthrough. Vital to the understanding of futuristic medicine therapies is the view of the physical body as an energy system composed of wave forms or oscillation at various frequencies. Many of the most sophisticated diagnostics systems used today in medicine such as the EEG, EKG and MRI employ the principles of energy medicine. Practioners of computerized bio-energetic testing systems use instruments that measure the body's energy system.
What is the process
You sit comfortably in a chair during the whole process and you remove anything that carries an electrical charge frequency such as a watch or cell phone. The multi-channel "harness test" begins by applying a wrist cuff containing electrodes. Children can opt for a cuff on their leg or wrist and therefore read or book or take their bottle.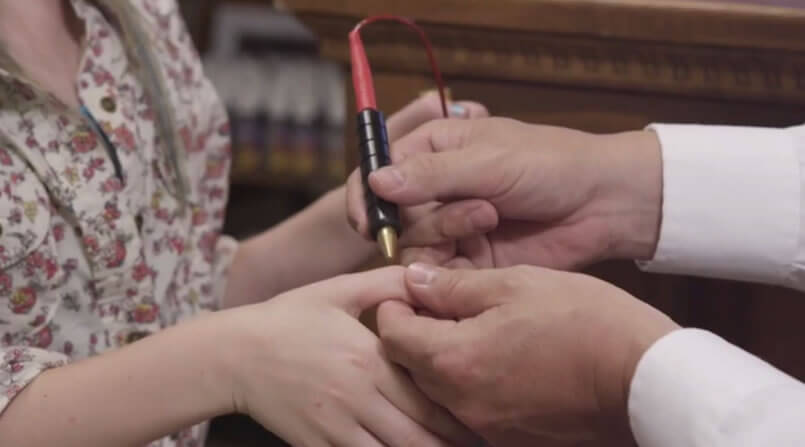 The electrodes on the cuffs then connect you to the Spectra Vision:
A calibration test is conducted
The average scan takes about 8-10 minutes
A complete scan can take up to 20 minutes
The non-cognitive biofeedback process is completely safe
Data is analyzed and reported according to signal variations
What our clients say
" Thank you from the bottom of my heart. I love coming to Advance Nutrition. It's a place of love where everyone is so warm and friendly. Congratulations on creating a beautiful place. "
- Patty J.